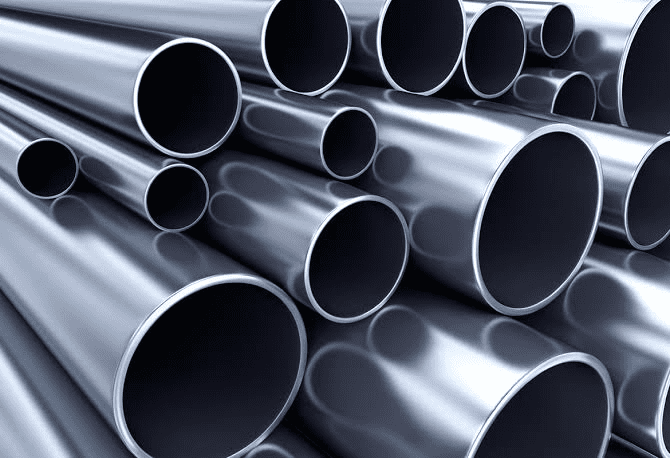 Hastelloy C276 is a nickel-molybdenum- chromium wrought alloy with a small amount of tungsten. It is widely used in the chemical process and associated industries. It is available in various commercial markets, such as plates, sheets, strips, wires, pipes, tubes, and covered electrodes.
Hastelloy C276 offers reliable performance, making it suitable for geothermal, solar energy, oil and gas, and pharmaceutical industries. Hastelloy C276 tubing shows high resistance to many aggressive chemicals. As it has high chromium, molybdenum, and tungsten content, the alloy conveys exceptional resistance to pitting and crevice corrosion in reducing environments. The chromium content allows it to show resistance to oxidizing media. It is considered the most versatile corrosion-resistant alloy available. Hastelloy C276 can withstand the corrosive effects of wet chlorine gas, hypochlorite, and chlorine dioxide.
Here are a few essential features, characteristics, and applications of Hastelloy C276-
Applications
Hastelloy C276 is used in reactors, heat exchangers, and columns in the chemical process industry (CPI). The superalloy is well suited to many industrial processes. It is also used in the petrochemical, oil and gas, and pharmaceutical industries. It is used to recover "sour" natural gas and for the desulphurization of flue gas equipment. Hastelloy C276 also finds use in pollution control, pulp and paper production, water desalination, and municipal waste treatment plants.
Welding
The nickel-chromium-molybdenum content in the superalloy alleviates concern over the welding. Hastelloy C276 can be welded easily by the commonly used welding methods. It is malleable, easy to form and weld. In the welding process, you need to avoid excessive heat input. You can use the superalloy in "as-welded" conditions for corrosive applications without applying any more heat treatment.
Resistance Properties
Hastelloy C276 shows resistance to chloride-induced stress corrosion cracking. It also offers resistance to seawater crevice corrosion. Hastelloy C-276 alloy exhibits high resistance to chloride-induced pitting and crevice attack. It also has excellent resistance to critical inorganic acids, even in its welded form. The chromium-molybdenum content allows it to show opposition to both oxidizing and non-oxidizing acids. It can also resist robust solutions of oxidizing salts, such as ferric and cupric chlorides.
Heat Treatment
The wrought forms of the superalloy are generally furnished in the heat-treated condition. Annealing for Hastelloy C276 is done at a temperature between 2050°F and 2150°F. The alloy can be hot forged, hot rolled, hot upset, hot extruded, and hot-formed. For hot forming, the specified temperature range is 1600 and 2250°F, and heavy forming at a temperature above 2000°F. The cold-worked parts should be re-annealed to optimize their corrosion resistance properties. The superalloy uses conventional cold working procedures for hard-working purposes. It can be cold-formed using deep drawing, press forming, and punching.
To Conclude:
Hastelloy C276 is a versatile material, and its strong resistance properties render it useful in many industries. It shows excellent corrosion resistance in reducing environments and aggressive media, good machinability, fabrication, and weldability, making it suitable for varied uses.