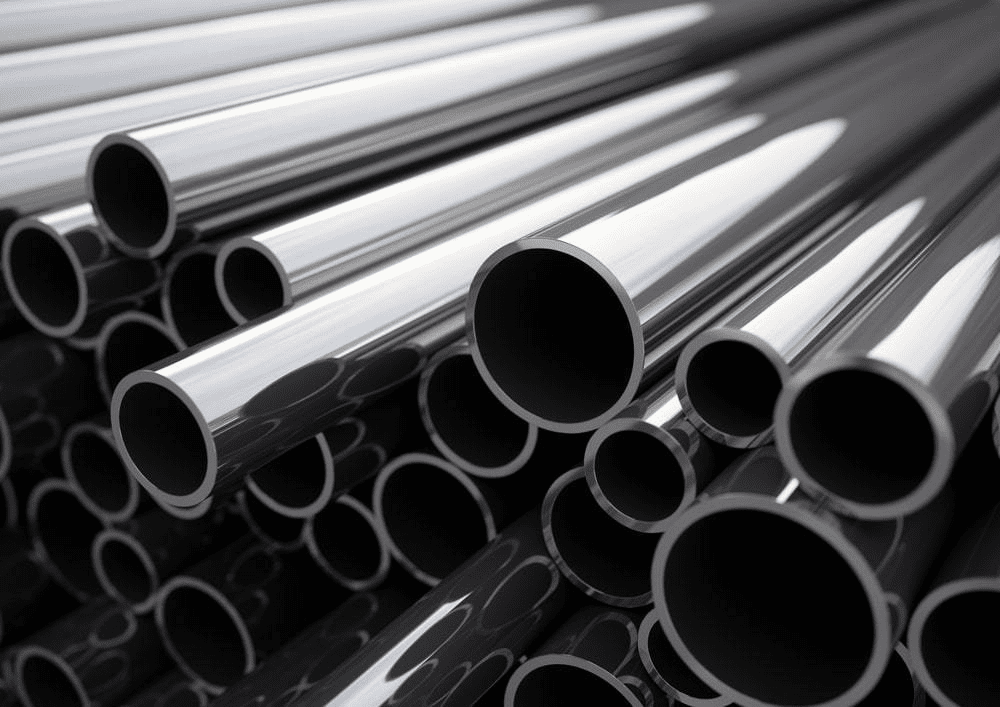 Stainless steel pipes exhibit excellent qualities, due to which they are very popular all around the world. They are most reliable when working in kitchen areas, chemical industries, water supply areas, and hotter environments. Its unique properties make it suitable for many domains. This blog contains everything you need to know about stainless steel pipes, their properties, their applications, and tips for choosing the perfect stainless pipe.
What Are Stainless Steel Pipes?
Stainless steel pipes are used to carry corrosive fluids, highly chemical gasses, etc. These pipes are also known as corrosion-resistant ones; they contain more than 8% elements and come under high-quality alloy steel. A 304 stainless steel tube is versatile and endures tough conditions. It is coated with a thin layer of chromium to provide protection from the outside. It keeps the internal environment unaffected by the external environment.
What Are The Properties Of A Stainless Steel Pipe?
It has many unique properties that have contributed to its widespread application across many industrial sectors. Once it is put to service, it does not need to be treated, painted, or coated. Some properties of a stainless steel pipe are:
It has a high rate of strength.
It is corrosion-resistant.
It is durable.
It can be recycled, which makes it environmentally friendly.
It is easily and effortlessly manageable.
It is sustainable.
What Are The Applications Of Stainless Steel Pipes?
Stainless steel pipes have long-lasting properties and can be used in so many areas. They are used in various domains such as:
Nuclear power industry because they can resist hot temperatures. They provide safety and sustenance.
They are reliable for supplying natural gas safety to the desired destinations.
They are used in kitchenware and kitchen fittings as they do not cause rust and have antibacterial properties.
They are used for a water supply because they do not need a high level of maintenance and have great pressure potential and strength.
They are used in chemical factories because they have corrosion-resistant properties that can withstand harmful chemicals.
They are used in hydraulic lifts due to their low risk of leakage and long-lasting properties.
How To Choose The Right Stainless Steel Pipe?
Always check the quality of the pipe because that cannot be compromised at any cost. Do not fall for low quality just for cheaper rates. Good quality is of utmost importance to avoid any casualties and problems. It will lead to better outcomes and increased durability. Products with certification and standardization mark the best performance and quality than those that come without one. They provide you with a guarantee as they go through extensive testing to fetch certifications.
Visit our website if you want to purchase the highest quality stainless steel pipe. We can help you choose the best one that suits your requirement and budget. We provide you with plenty of reliable options to choose from.