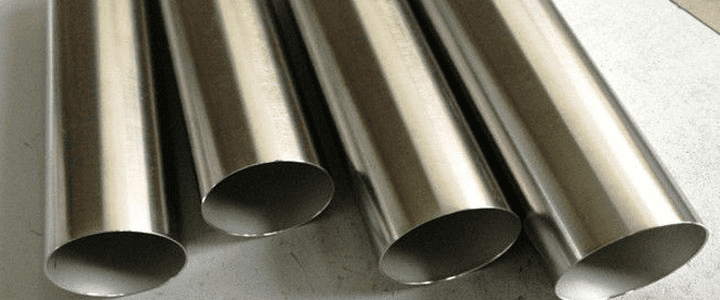 Manufacturing companies looking for an excellent austenitic stainless alloy with low carbon levels and appropriate nitrogen must select AL-6XN tubing. It is resilient in many difficult circumstances as it was created as a saltwater-resistant material. The AL-6XN tube is extensively utilized for high-pressure tubes in the dairy, F&B,  personal and home care,  marine, pharmaceutical, and biotechnology sectors. This is because it is also subject to a thorough examination before being released in the market.
High Ductile Strength and Low Cost
AL-6XN tubing is adored in chlorides due to its high resistance to pitting and crevice corrosion. It is a highly weldable stainless steel alloy. The high nitrogen content gives it greater tensile strength while maintaining ductile and impact strength. AL-GXN is much cheaper in the market than most nickel-based corrosion-resistant alloys such as nickel 600, making it a valuable purchase.
In addition to the aforementioned attractions, companies such as Arch City Steel also provide more pipe varieties, carbon steel pipes being one of them. The carbon steel pipe is most typically used for process piping. It has several different connection possibilities, such as screwed, socket-welded, and butt-welded ones, high strength, and wide availability. High mechanical performance, weldability, operating ease, and safety are all attributes of this type of tube.
How AL-6XN Gets its Corrosion Resistance
Chromium is the primary chemical element that gives AL-6XN its corrosion resistance under neutral or oxidizing circumstances. Corrosion resistance to pitting is improved by nitrogen, molybdenum, and chromium. Nickel gives the alloy its austenitic structure. Nickel and molybdenum provide increased resistance to chloride stress corrosion cracking under reducing circumstances.
Even after lengthy cold forming, the AL-6XN alloy has very little magnetic permeability and is not magnetic. To oxidizing environments, various acids, alkalis, salt solutions, seawater, cracks, stress, and general corrosion in general, AL6XN tubing pipe exhibits outstanding corrosion resistance. The stainless steel grade AL-6XN tubing is a better alternative to conventional duplex stainless steel tubes and a more cost-effective substitute for more expensive nickel-based alloys where excellent formability, weldability, strength, and corrosion resistance are required. Compared to 316L stainless steel, AL-6XN has greater chromium, nickel, and molybdenum concentrations, making it the cathodic material with a higher potential.
Buy From Trusted Suppliers
Industries should only buy these pipes and tubes from well-regarded suppliers. The selected business must have years of manufacturing expertise behind them and a rigorous quality control process. Online resources may be used to learn more about these businesses and their production standards.  Crews from the best suppliers complete even the most difficult jobs because of their competence in pipes and tubes of unique diameters. They provide a significant selection of related products, ranging from carbon and nickel to stainless steel pipes, tubes, bars, plates, and sheets. Along with the standard catalog goods, you may furthermore request custom products.
In general, the galvanic potential between two materials such as AL-6XN and 316L stainless steel should be taken into account anytime they are joined by welding. However, corrosion resistance from the former will be higher than from the latter.