Stainless steel products share many characteristics. However, they differ when it comes to grades. Types 321 stainless steel tube, for instance, varies from 302 with the addition of titanium stabilizer. Therefore, understanding the different grades available is critical to finding a product that matches your personal and budgetary preferences.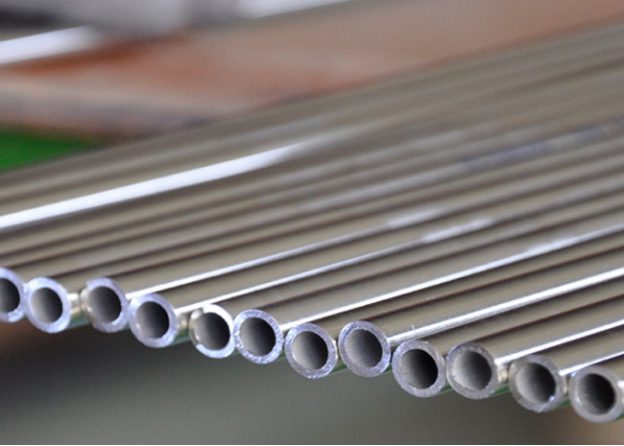 If you are planning to buy stainless steel, you've probably come across the term grades. The grade is how experts categorize the production specifications, mechanical properties, and composition of stainless steel. There are over 3,500 grades of stainless steel in the market, but these grades aren't created the same.
Of course, choosing the right grade will boil down to your needs and preferences. For example, a 321 stainless steel tube can be a great choice if you look for a product that works well in high-temperature environments. Type 321 is a standard austenitic 18/8 chromium-nickel alloy blended with titanium. The titanium stabilizes the material and removes its susceptibility to the effects of intergranular corrosion. It is resistant to sterilizing solutions, atmospheric corrosion, and different types of inorganic and organic chemicals. You can also look into other options, including ferritic steel, which is cost-effective or duplex, which offers a little bit of ferritic and austenitic stainless steels.
With that in mind, here is how to find the right stainless steel grade for your needs.
Consider strength, toughness, and ductility
As we mentioned above, your needs will dictate the type of grade you end up with. Different stainless steel grades have different strength, toughness, and ductility. Stress means the amount of stress the tube can take before it deforms or fractures. Toughness is its ability to absorb energy before it fractures. While ductility is its ability to withstand molding without it breaking or losing strength.
Think about the form and process
You will want to bend or coil your stainless steel tubing to fit into your operations in many cases. So, if your tube will go through any form of the machining process, it is a good idea to ensure that its machining rate mitigates the risk of work hardening. Otherwise, you should go for a free machining grade.
Consider the corrosion-resistant threshold
Stainless steels are known to be corrosion resistant. However, different grades have different thresholds. Stainless steels usually have 10-30% chromium, and thus, are corrosion resistant. The addition of nickel in austenitic grades offers the highest ductility and toughness among stainless grades. Grades with nickel, molybdenum, and chromium have the highest corrosion threshold.
Look at the cost
Austenitic stainless steel tubes can be expensive than other alternatives. However, when you consider their corrosion-resistant nature, along with durability, easy maintenance, and versatility, then it offers an incredible ROI compared to other options. However, if saving is at the top of your mind, you may want to look at the cost-effective options like ferritic steel. They still offer the benefits of steel but come at a lower price.
Conclusion
All stainless steel tubes come with an intrinsic benefit of durability, corrosion resistance, and strength. What differentiates one grade from the other is the degree of this quality, which boils down to the composition and specifications.