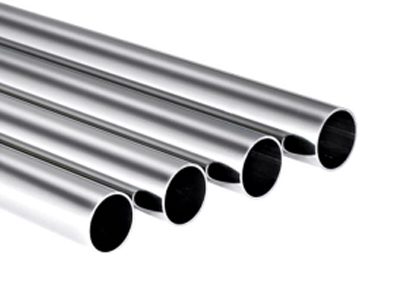 Alloy C 276 pipe is manufactured in various extreme environments, from a nickel-molybdenum-chromium alloy with tungsten addition having excellent corrosion resistance. The high content of molybdenum makes this alloy highly resistant to pitting and corrosion of the crevices. In order to preserve corrosion resistance in as-welded structures, the low carbon content minimizes carbide precipitation during welding.
Using the correct and bleaching vessels and the digesters, the pulp and paper industry uses wood as the essential raw material to provide quality pulp, paper, and other cellulose. When you use the bleaching vessels, wood pulp is bleached, and the strongest appears whiter. On the other hand, digesters are in the form of wood chips that, with sodium hydroxides and even sodium sulfide, are heated to a high-temperature level to change the pulp by dissolving the lignin binder significantly. In this cooking process, both white and back liquors are a well-corrosive substance that can strike the internal pieces' wall.
The above process here has chloride as well as materials dependent on chlorine and much more. On the other hand, Hastelloy alloy c276 pipes and tubes build up in the vast part of the chloride environment with the first-class corrosion resistance. It has both acidic and alkaline that create the best choice for the vessel's bleaching and also digester content without any trouble.
C 276 pipe is available in the form of bar, plate, pipe fitting, welding wire, pipe, and tube, so it would be more convenient for industries to use such a commodity for various uses. It is the number of flexible corrosion-resistant alloys on the market. It has excellent resistance without risk in the broad range of chemical processes such as ferric and cupric chloride, hypochlorite, and other brine. It has a low carbon content that can minimize grain boundary carbide precipitation at the time of welding to preserve the corrosion resistance portion of the heat portion of the welded joints. This resistance is to localized cracking and something more like pitting and stress corrosion cracking.
Properties of C276 Nickel Alloy
The plate and sheet material of C276 (c-276) is an austenitic nickel-molybdenum-chromium alloy with Tungsten addition. The nickel alloy C276 (c-276) is ideal for environments facing extreme temperatures and high chloride content due to its superior corrosion resistance.
It has been shown that this alloy withstands higher levels of chloride than almost all other grades of stainless and nickel alloy. It is highly resistant to corrosion, cracking, pitting, crevice corrosion, and general corrosion from chloride stress.
Alloy C276 also has the potential to work up to 1900° F in oxidizing conditions. In minimizing environmental conditions, it can also resist corrosion.
C 276 pipecan be readily welded, hot and cold shaped, and hardened by cold working plate, pipe, and sheet material. It prevents pitting, as well.
Due to its ability to resist corrosion at high temperatures, nickel alloy C276 (c-276) is an outstanding bleaching vessel and digester construction option.
It is commonly considered to be the most versatile alloy available for heat resistance and corrosion resistance. Alloy C-276 provides outstanding pitting resistance, cracking stress-corrosion, and high-temperature atmospheres.