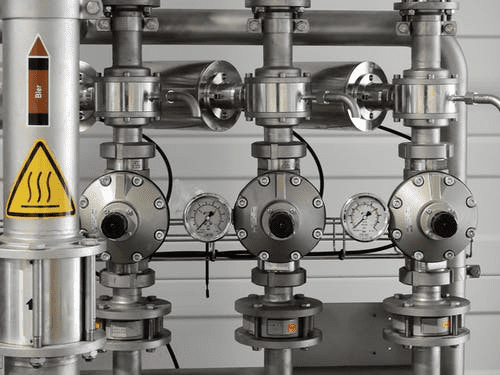 Are you deployed as a senior supervisor or in similar roles in an oil or gas plant? Then you must have to screen various parts, products, and equipment regularly to ensure uninterrupted workflow. However, sometimes even after performing regular checks, some parts of the transmission channel fail. Thus, the need to purchase 304 stainless steel tube is not new when the pipes carrying your oil or gas leak or develop other issues. In that case, you must find a quality-centric vendor of stainless-steel materials that can provide you with original pipes and tubes with guaranteed durability.
Now let's see a few other crucial details about such metals before you purchase 304 stainless steel tube.
What are some typical applications of Stainless Steel?
Flowlines
Heat Exchangers
Structural Components
Process Equipment
What elements get used in the making of Stainless Steel?
Do you know that stainless steel is a specific metal type with at least 10.5% chromium content? Are you aware of the reason behind this? If not, let us tell you that the primary cause of adding alloying elements like chromium, nickel, nitrogen, copper, carbon, titanium, and molybdenum to stainless steel is the increased formability, strength, and other properties that are imparted in this metal.
Since you need to use stainless-steel products in the oil and gas industry, you must know that it comes in different versions with different levels of corrosion resistance. The main reason for using stainless steel in these industries is for onshore and offshore applications. Apart from that, this metal can withstand aggressive conditions such as harsh weather and high temperatures.
What are the best qualities of Stainless Steel?
Some of the finest qualities of stainless steel you must consider before buying it are high-temperature strength and excellent corrosion resistance. Not just that, it is also pretty easy to clean and doesn't get stained or discoloured on rough usage. Oil and gas industry professionals use stainless steel due to its superior cryogenic toughness, increased hardness, higher work hardening rate, excellent flexibility, and other characteristics. As far as appearance goes, stainless steel pipes, tubes, or other products look more attractive than carbon steel. Above all, stainless steel is highly resistant to heat in high temperatures and high-performance working conditions.
What other industries use Stainless Steel?
Ship-building
Power generation
Pulp and paper
Pharmaceuticals
Refinery and petrochemicals
On a closing note!
The reasons to buy 304 stainless steel tube doesn't end here; it can go on and on. However, if you urgently need to purchase stainless steel materials, pick up your phone and give a call to a customer-oriented metallic products supplier in the United States. Make them understand your 304 stainless steel tube requirements as better as possible and ask them to provide a timeframe to deliver your order. Once you got the answer, place your order and complete the repair/rework tasks in your oil and gas industry.