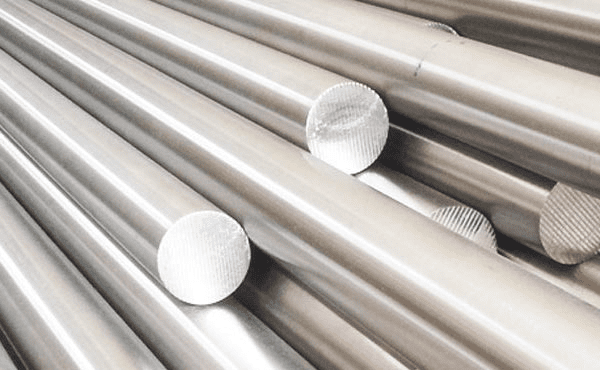 Nickel-based alloys are helpful for high-quality tubing products because of their corrosion resistance, heat resistance, and high melting point. They are also resistant to oxidation, corrosive elements, and abrasion. They can be drawn into thin tubes and are easy to weld. This makes them ideal for applications that require extreme temperatures and high abrasion resistance.
A nickel-based alloy has many desirable properties. It is highly malleable, is highly ductile, and offers good weldability. It resists corrosion and deformation even at elevated temperatures, making it an ideal choice for sanitary equipment. The nickel-based alloy also has improved weldability compared to earlier grades. It does not fracture when subjected to strain after welding and has a high yield strength. For instance, you can go for the Hastelloy c276 tubing for good outcomes!
Why choose Nickel based alloys for tubing?
A nickel-based alloy has a higher capacity to accept alloying elements in a solid solution. This is beneficial for improving its metallurgical stability. Moreover, alloys with high amounts of Nickel and other elements also have excellent welding and forming characteristics. Sanitary equipment is ideal for preventing corrosion and product accretion.
The resistance to hydrogen embrittlement, stress corrosion cracking, and sulphide stress cracking is high in nickel alloy 625. The alloy can be fabricated by hot-forming. It is a better welder than earlier alloys. It does not break when exposed to strain after welding. Its high yield strength makes it a good choice for sanitary equipment. If you are looking for corrosion-resistant tubing, this material is an excellent choice.
The advantages of nickel-based alloys are apparent. These alloys are recognized by the U.S. Food and Drug Administration, which means they are highly safe. Its corrosion-resistant properties make it an excellent choice for sanitary equipment. Its ability to resist high-temperature environments makes nickel-based alloys a superb choice.
Alloys based on Nickel are helpful for pipes and tubing in high-temperature environments and are ductile. They can be machined into tubes and pipes. They are also available in many shapes and sizes. This means they are highly flexible and able to meet the needs of various industries. You can choose Nickel based alloys for industrial processes and even for the most challenging applications.
Another advantage of nickel alloys is their high fabricability. The alloys can be hot forged or cold-forged, making them an excellent choice for various components in sanitary equipment. It has superior strength, is easy to weld, and is corrosion-resistant. It can also be welded and form small and large pieces with ease. Because of its metallurgical properties, it is a cost-effective option for industrial processes.
Besides being highly malleable, nickel alloys are also popular in oil and gas extraction. They are also good in high-temperature environments, making them ideal for the sanitary equipment used in a medical facility. Choosing the suitable material will reduce the cost of maintenance and reduce the risk of product loss and accretion. The alloys are also a cost-effective alternative to stainless steel despite these benefits.
The Hastelloy c276 tubing can also withstand hydrogen, which is essential for heat-resistant applications. If you're in the market for a high-quality tube, make sure to research all the options before making a final decision.
Final Take
Compared to standard stainless steel, nickel-based alloys are more durable and resistant. These metals have excellent dimensional stability and are well-suited for applications in hazardous environments. If you're considering Nickel based alloys for tubing, it's best to choose the right one for your application. Its lower density makes it the preferred metal for many industries. Aside from this, it's also more affordable than most stainless steel. Contact 1-800-264-7833 to know more!