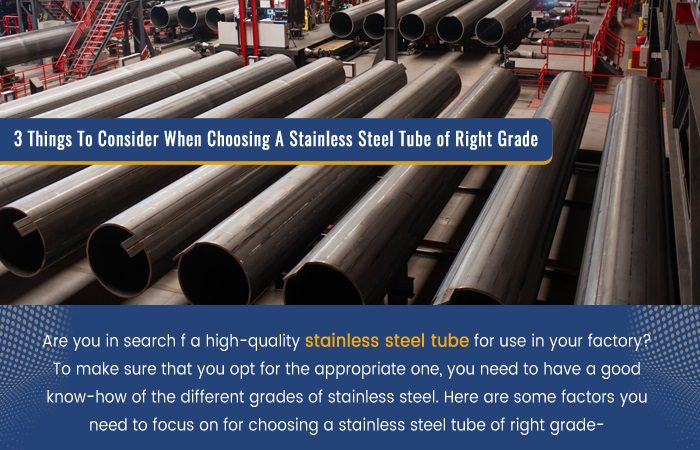 Are you looking for a high-quality stainless steel tube for use in your factory? To ensure that you buy a good one, you need to have a good knowledge of the different grades of stainless steel. If the application requires good formability, don't opt for a martensitic group of stainless steel. Instead, go for an austenitic grade of stainless steel such as 304 or a ferritic grade like 430.
Welding stainless steel is very different from welding carbon steel and might cause issues such as hot cracking. The most sustainable group of stainless steel for welding are those of austenitic group such as 304L or 347. Most grades of stainless steel can be machined but get hardened over time. Therefore, make sure that the machining process is optimized in a way that alleviates the issue.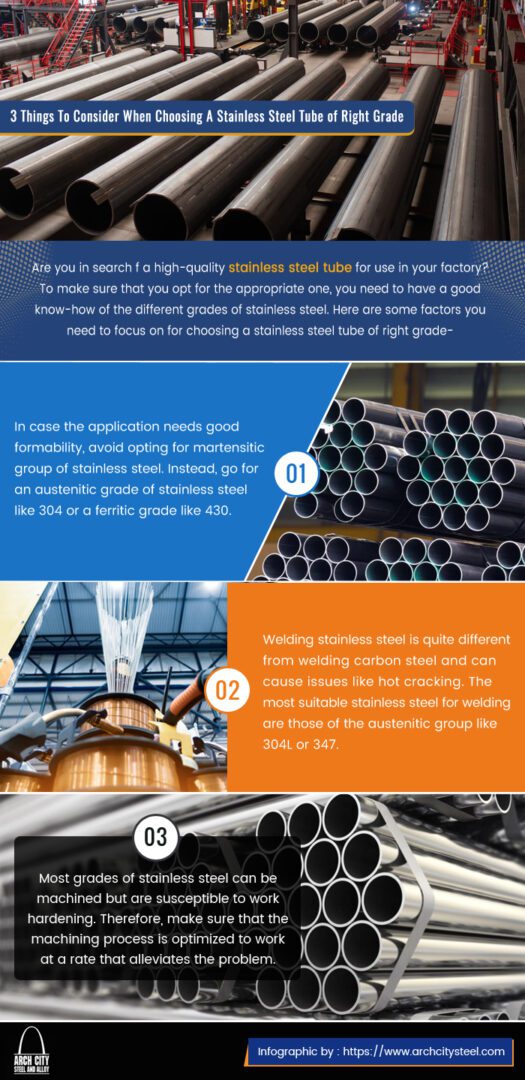 Share this Infographic On Your Site
Please include attribution to Arch City Steel with this graphic.