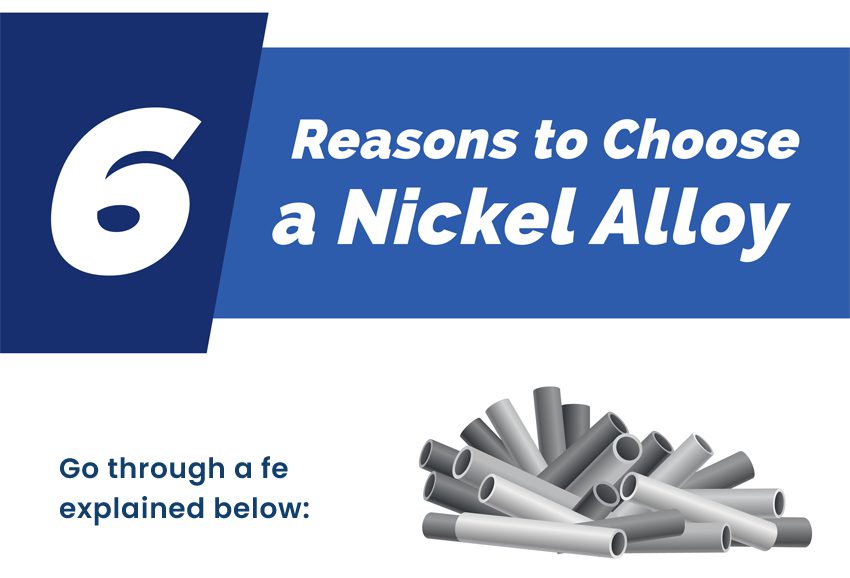 Nickel alloys are metals that can be combined with other elements to create durable, high-quality materials. Alloys often combine different types of nickel which act as the base metal and help maintain desirable properties like corrosion resistance. Nickel alloys have many uses, including coins, gas tanks for vehicles, aircraft engines parts, medical devices and more.
Nickel alloy 20 tubing is one kind of stainless steel that's resistant to high temperature. Nickel iron alloy is used at places where a low rate of thermal expansion is required. Nickel copper alloy is used in marine procedures as it offers corrosion resistance from salty water or seawater. Nickel chromium iron alloy is used to produce alloy that can assist in oxidation together with high-temperature corrosion. Nickel molybdenum alloy provides high chemical resistance from hydrochloric acid, sulfuric acid and other strong acids.
The Nickle alloys are also known as the ni-based superalloys.This is because of the amazing strength
and resistance this material holds. The chemical substances added to this material are cabalt, tangsten
iron, chromium and molybdenum. There are a lot of reasons for which industries prefer using nickel-based
alloys. Adding nickel to various metals brings changes in the nickel alloy 20 tubing properties after the procedure.