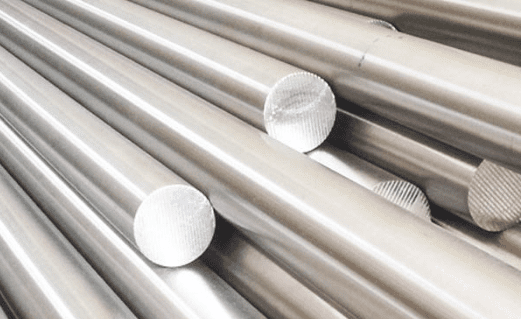 Chemical processing is a process in which chemicals and compounds are transformed through chemical reactions. The chemical reaction and processing involve the use of equipment like pumps, heat exchangers, evaporators, valves, pressure vessels, fittings, and flanges. The solutions and chemicals used to initiate the reactions trigger extreme conditions, hence the need to use the Hastelloy C276 pipe.
The Hastelloy C-276 is a nickel alloy, and it is known for its amazing corrosion-resistant properties. The common solutions used during the chemical process like hydrochloric, sulfuric, nitric, acetic and phosphoric acids alongside hydrofluoric compounds are very prevalent. And that's where the corrosion-resistant properties of Hastelloy C276 pipe come in. The best thing about it is that it doesn't allow the creation of grain boundary precipitates within the weld heat-affected zones, which makes it ideal for the equipment used in chemical fabrication and processing.
What Are the Hastelloy C276 Properties?
The Hastelloy C276 has outstanding properties, and that tells why it's the preferred choice in the chemical processing industry.
All plates, sheets, and pipes made of Hastelloy C 276 showcase strong resistance to acetic anhydride, cupric and ferric chlorides, brine solutions, seawater, and hot and contaminated mineral acids
This nickel-based alloy is super resistant to chlorine dioxide solutions, hypochlorite, and wet chlorine gas
The alloy is suitable for oxidizing atmospheres to temperatures of up to 1900 degrees Fahrenheit. Itis also effective in the prevention of detrimental effects of general corrosion, cracking, crevice, and pitting
Since it has amazing corrosion resistance properties, itis the preferred choice in reaction vessels, transfer piping, evaporators, and heat exchangers. The structural quality of the alloy to resist harsh chemical processing conditions alongside the strength of resisting high temperatures from general corrosion, pitting, crevice, and pitting, make it the ideal choice for use in the equipment used in chemical process industries
The alloy can easily be processed and welded using standard shop fabrication procedures.  Besides, the alloy can be cold and hot-formed easily besides being welded using the standard procedures
Also, the alloy works to protect machines when kept in annealed conditions since heat treatment won't harden it
The alloy is superbly resistant to corrosion and other harsh conditions, which makes it a superior choice for chemical processing
Why is C276 Used in Chemical Processing?
Wondering why most chemical processing industries use Hastelloy C276? These are the main reasons these industries have chosen it as the main material for ensuring efficiency:
The material has strong, resistant qualities against non-oxidizing and oxidizing acids owing to the high content of chromium and molybdenum
Hastelloy C276 exhibits strong resistance properties against stress corrosion cracking and sulfide stress cracking, which occurs naturally from the sour oilfield atmosphere
These alloys are easy to form and welds super-fast
The alloy is very ductile and has strong, resistant properties to chloride solutions. It also resists stress corrosion cracking
You can order these pipes from a reliable supplier online who offers them at affordable prices.