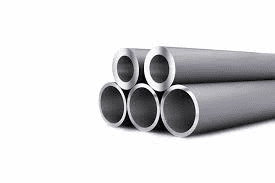 Ferritic stainless steel pipes, often known as 430 grade stainless, are the least expensive stainless steel pipes since they are primarily made of iron. Additionally, there is the austenitic kind, often known as type 304 stainless. Both of these types of corrosion have some concerns that are addressed by the duplex 2205 pipe. To put it another way, this new type combines the 304 and 430 classes.
What Duplex 2205 Pipe has to offer
The 2205 duplex pipe is used in tough environments, including brackish water, marine systems, food processing, and some closed loop systems, where this type of pipe can be employed. These pipes provide higher toughness and corrosion resistance. To reinforce the 2205 Duplex Tubing, a special mixture with a high ratio of nitrogen and chromium is used.
Due to the above properties, corrosion is not a concern when using these in applications like irrigation channels. The high chromium to nitrogen content makes it considerably more ideal for welding correctly. Due to the element composition required to create it, duplex 2205 pipe is slightly more expensive than other varieties.
What is a duplex, exactly?
Duplex is a type of stainless steel that combines austenitic and ferritic properties. Due to their two-phase structure, duplex stainless steels have a high yield strength. The austenitic lattice provides tensile strength and flexibility, whereas the ferritic phase offers strength. In actuality, duplex grades of stainless steel are nearly twice as strong as austenitic ones.
Duplex offers remarkable resistance to stress corrosion cracking and intergranular corrosion while maintaining adequate ductility because of its heterogeneous structure. Duplex's high strength and low nickel content also permit thinner sections, significantly reducing costs for the end user.
Seamless Duplex 2205 Pipe: Threads are included on both ends of the Duplex 2205 Seamless Pipe, allowing any quantity of Pipes to be connected Without Welding. This is helpful in situations when Welding is undesirable or physically challenging. This kind of pipe can be utilized in cases where there is not much room for installation and the exterior needs to be smooth.
Welded Duplex 2205 Pipe: Longer pipelines are created by joining duplex 2205 welded pipes. These pipes have a slightly different composition than duplex 2205 seamless pipe, which gives them some resistance to corrosion cracking. Even after Welding, they continue to be sturdy, corrosion-resistant, and stainless. When lasting fixtures with corrosion breaking resistance are required, these are selected.
The ASTM A790 specification allows for a seamless construction or an automatic welding procedure for the 2205 duplex stainless pipe. It is necessary to do a heat and product analysis on the pipe material made of SA 789 alloy 2205. No filler metal must be introduced to the alloy during the welding process if the 22cr Duplex Pipe is to be welded.
All Duplex 2205 Seamless Pipe manufactured following ASTM A789 is required to be delivered in a heat-treated state. The Duplex 2205 Pipe must undergo this heat treatment in compliance with the required temperature and quench conditions.